Just a little touch...
A book exploring the relationship between touch and emotion. Each page a new tactile experience for the viewer
I became fascinated with touch, specifically in cases of synesthesia, where touch and emotion have direct and unexpected connection. In some instances people with synesthesia can feel deep emotion in correlation with what
tactile
experience they interact with.
Using digital embroidery, tule, papers, bubble wrap, and felting I was able to create a 6 page book double sided book. As the book unfolds the viewer is able to experience different tactile sensations on each page.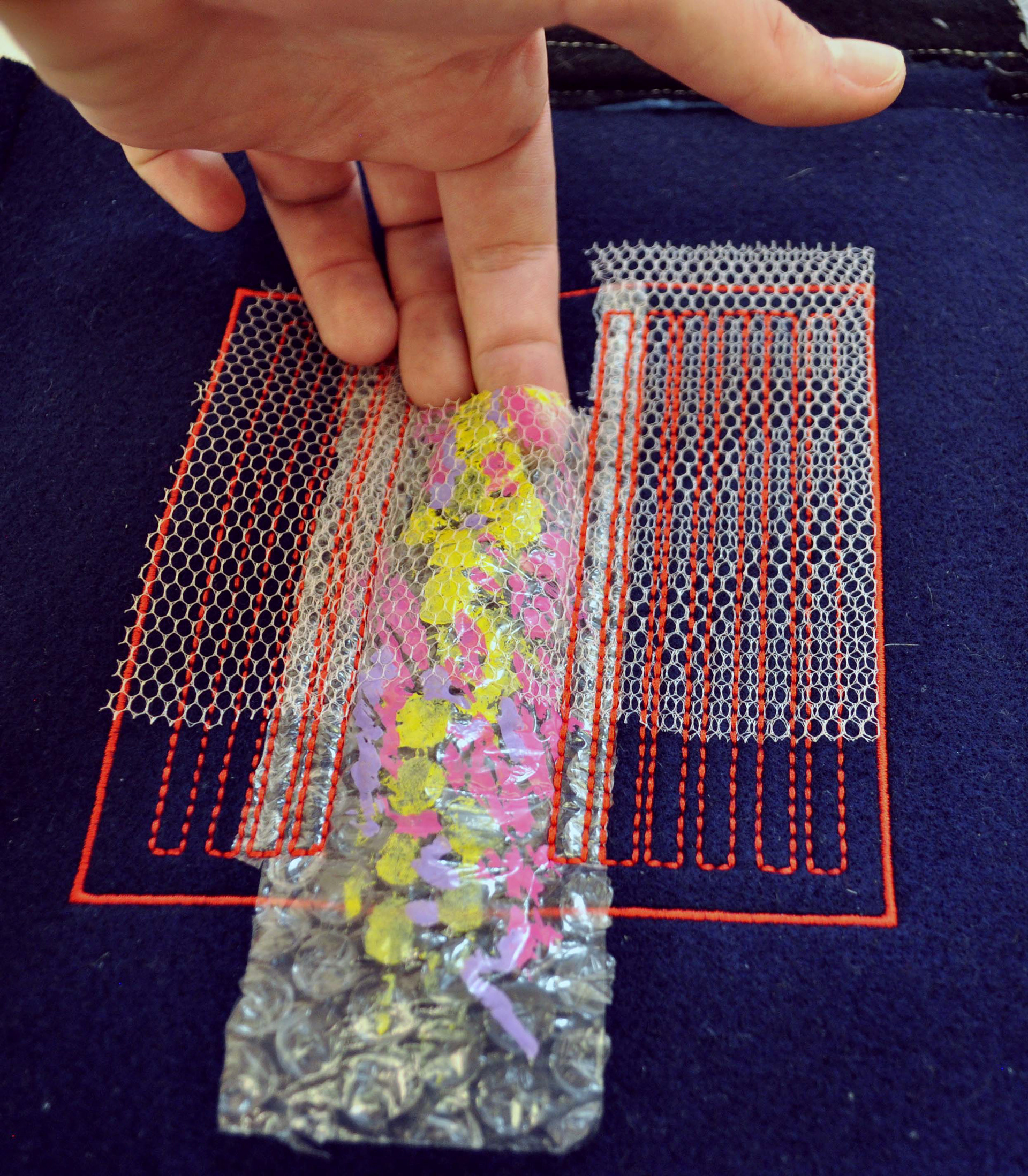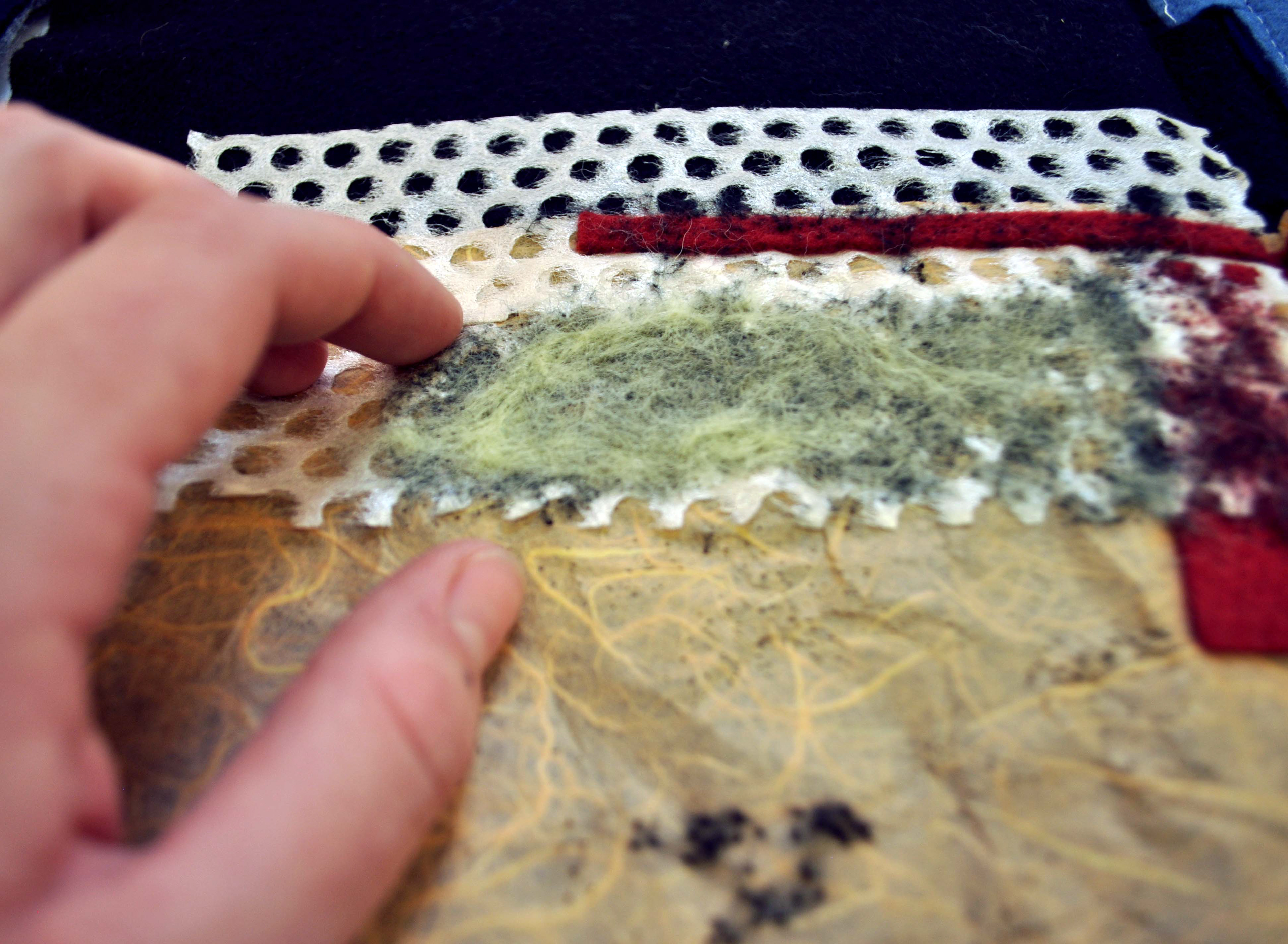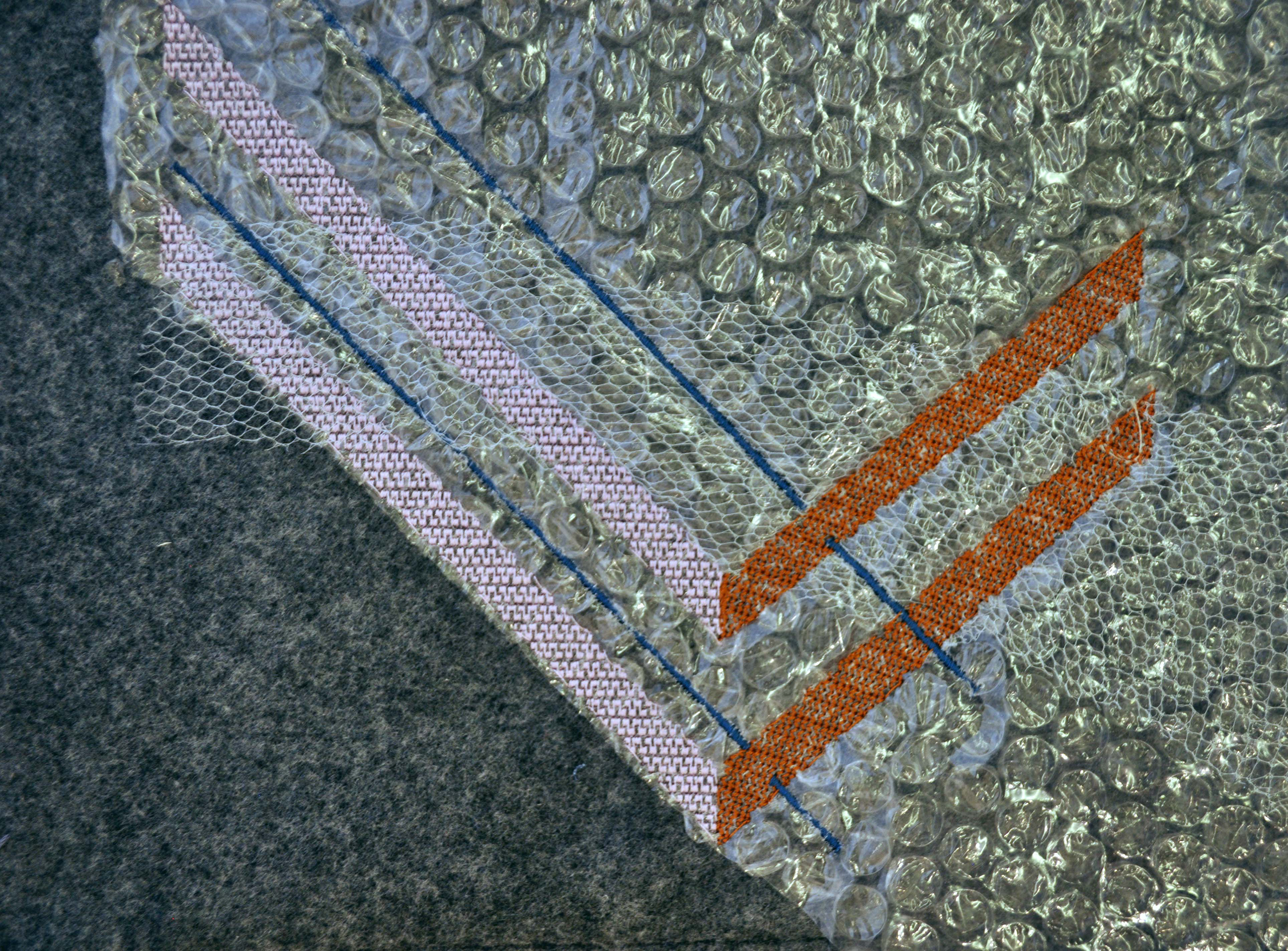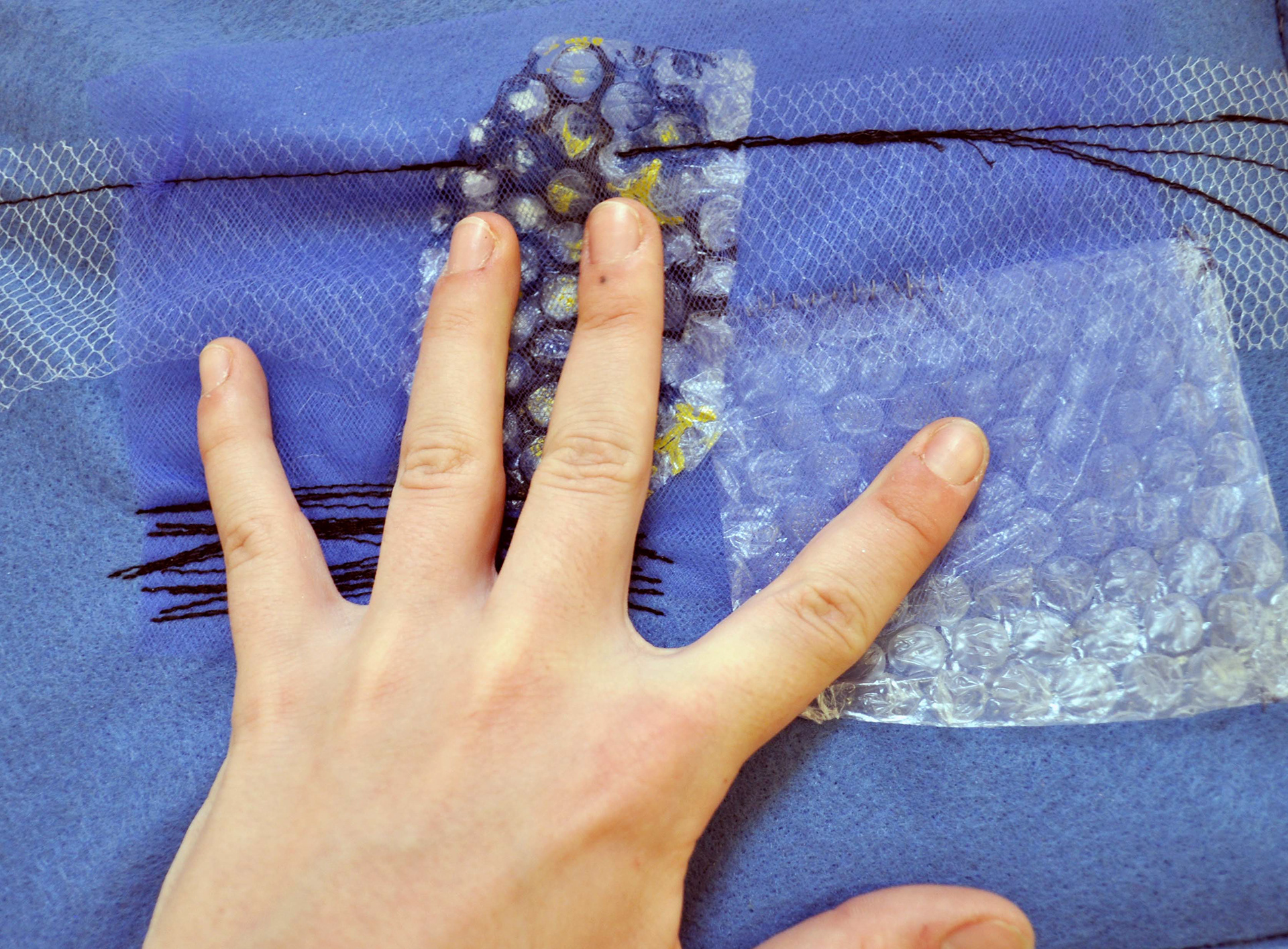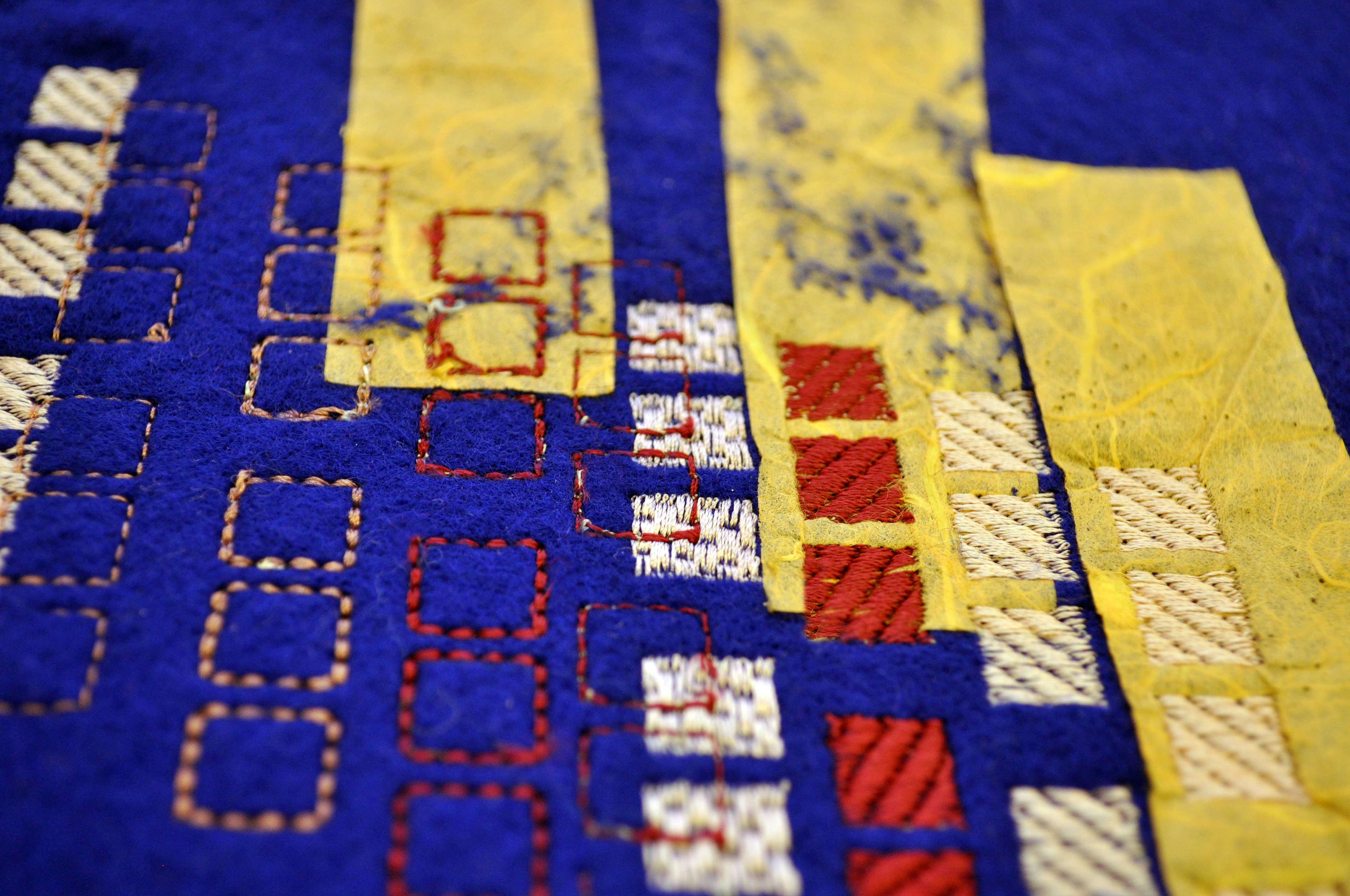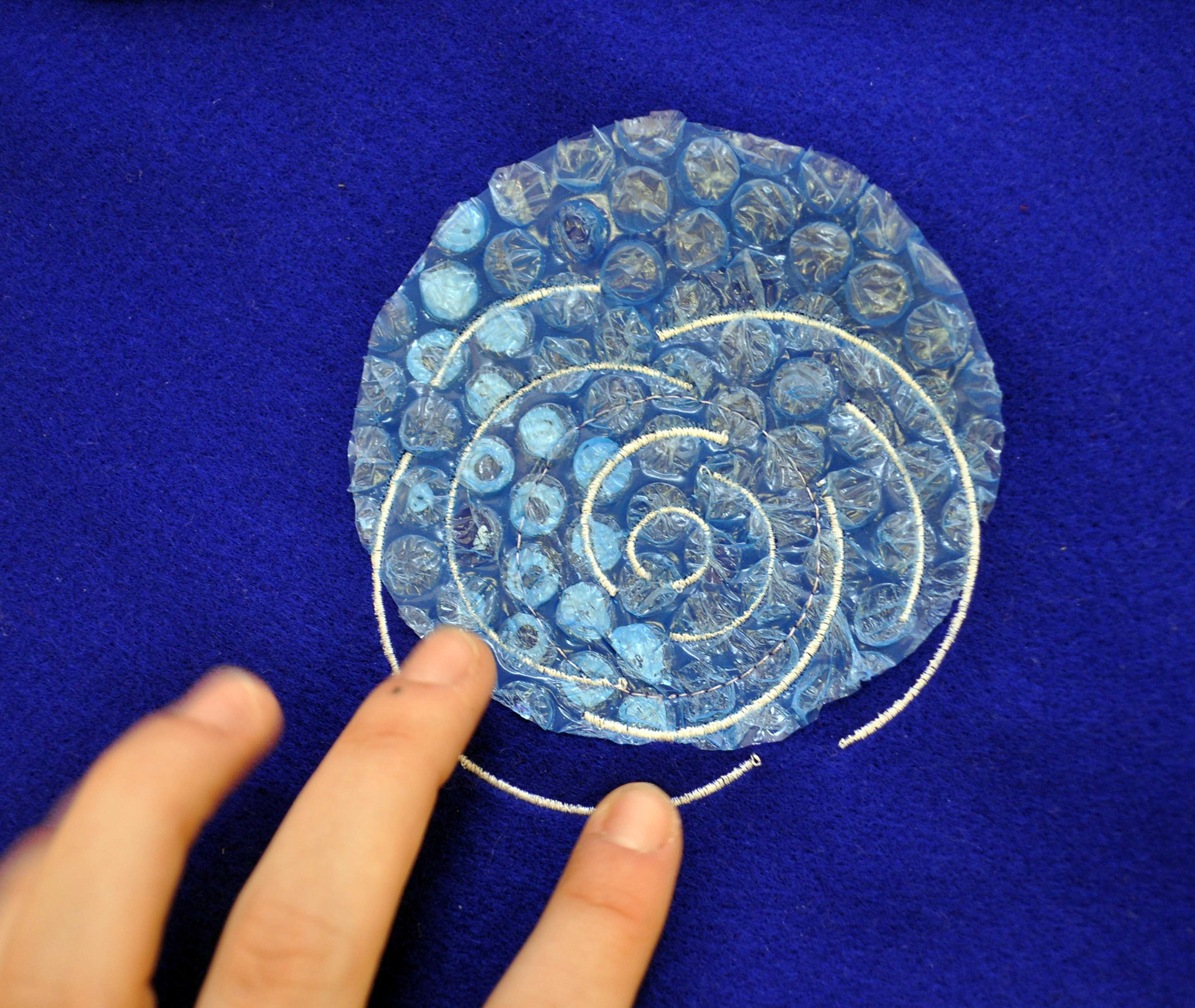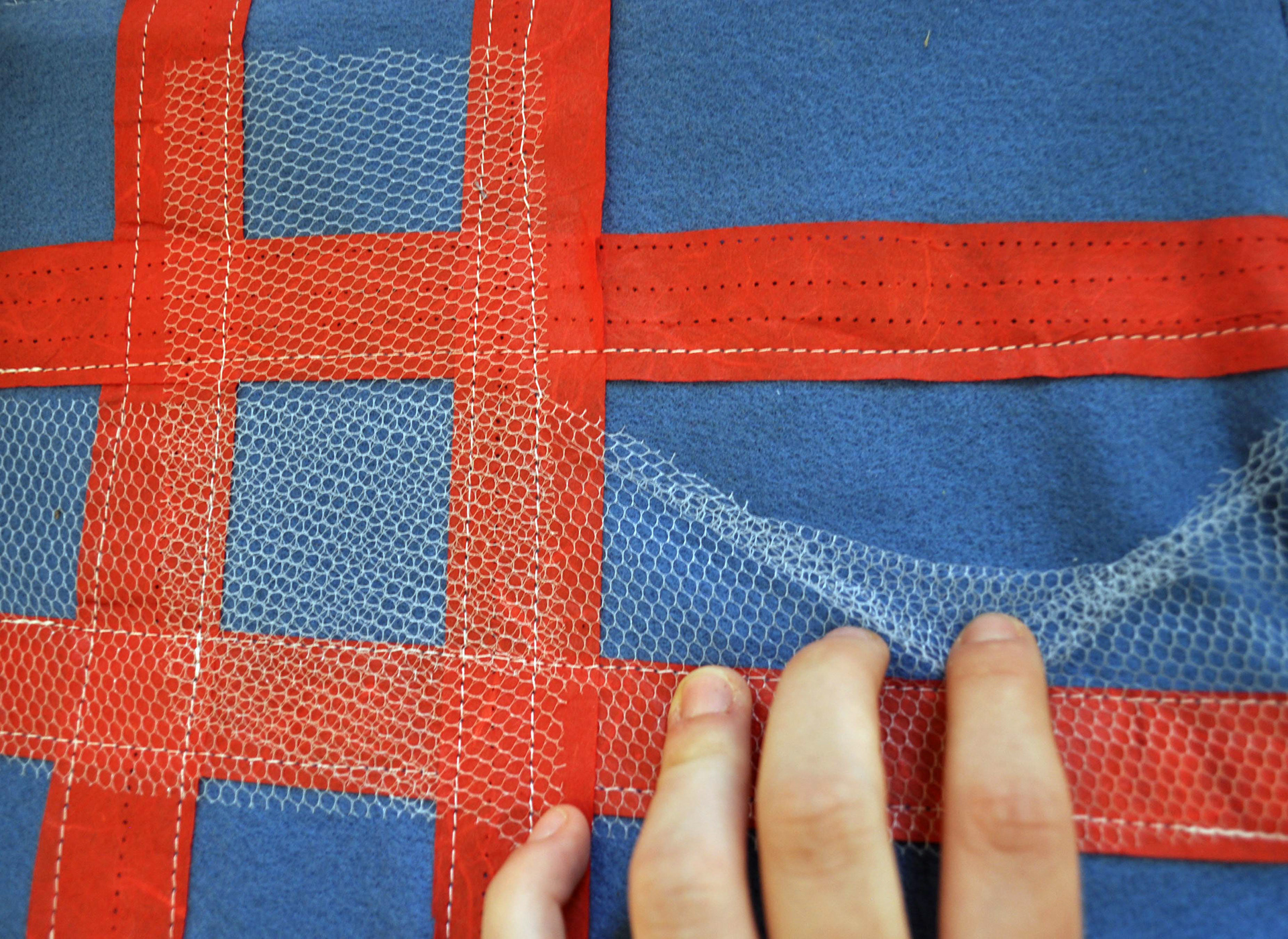 By creating the book with double sided felt, there is a flexibility of form that I was very excited by.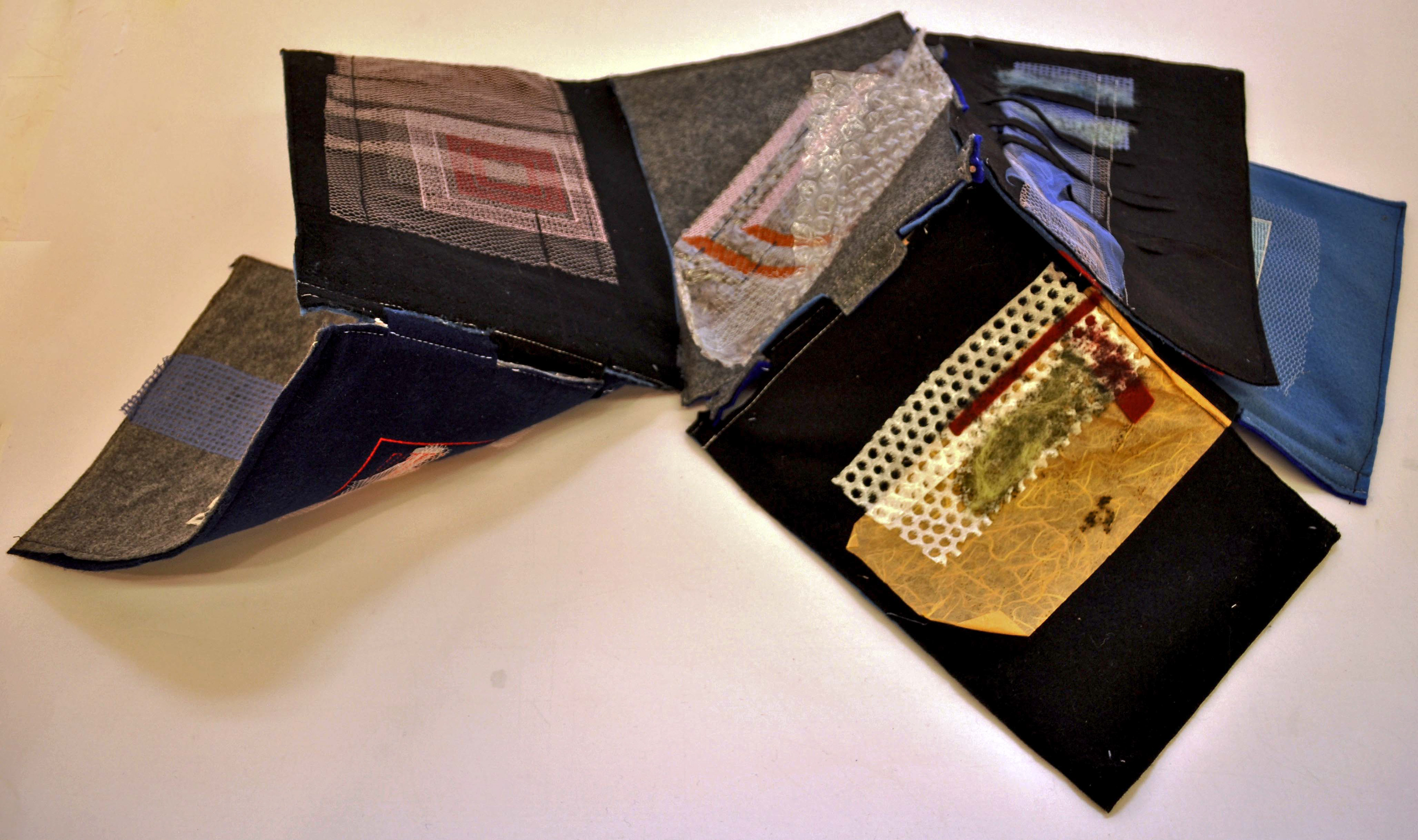 Felt, Tule, Bubble wrap, Paper, Paint, thread. Cover on Flocked gray fabric with embroidery. 
Initial trails that did not make it into the final book: